"Enjoy cricket in the spirit of cricket and let bonhomie prevail between India and Pakistan" say Ali Haider on Jay Kumar's Jay Ho show
"Let us enjoy the upcoming T20 match between India and Pakistan without an iota of ill will and acrimony. Let the game be an occasion for fostering friendship, not to harbour grudges", Ali Haider the Pakistani Singer who is known for his new style Qawalis and Pop has appealed to his fans on the Jay-Ho the Jay Kumar talk show.
As India and Pakistan brace up for the battle Royal on October 24, 2021, the cricket enthusiasts are all padded up for the mega show. As usual, the tempers run high, while players break records, the spectators their TV sets. In no time, the game turns into a war. Ali Haider, the Pakistani Singer has a different take on it. He feels it is just a game to be enjoyed like that. 'Purnai jeans' that broke records in both India and Pakistan are still vivid in the memories of his fans across the subcontinent.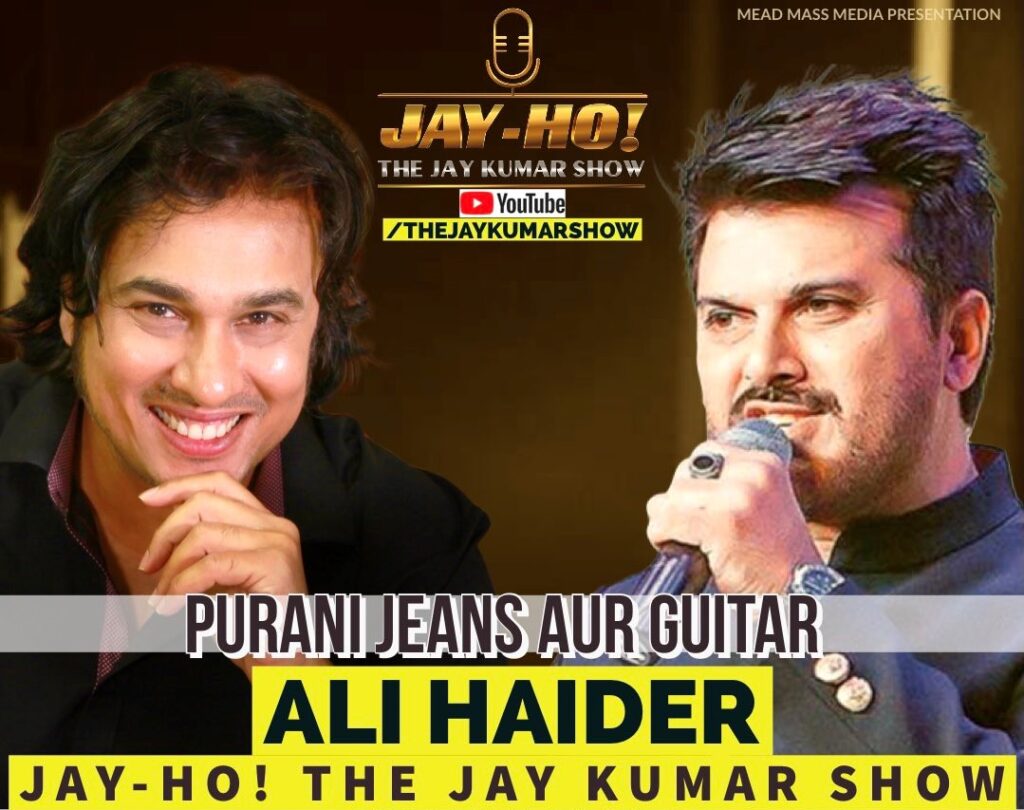 Though he relocated to the US in 2015 his heartthrobs for his fans in India and Pakistan. They say God works in His mysterious ways. He shows us the light from the direction we least expected. And so was the case with Ali Haider. He began with his career with Pop and drifted to the lure of qawwali that came as a revelation to him. The softness of his voice and the strength of the poetry saw his career boom.
Now that he has seen the thick and thin of life and life in the USA where you can't distinguish between Indians and Pakistanis. He longs for that bonhomie back home. He appeals to all to respect thy neighbour and live in peace and harmony that we cherished for hundreds of years! He is coming soon on Jay Kumar's Jay-Ho show! He drifted to lure of Spiritual signing which came as a revelation to him.
Ali Haider is coming soon to Jay Kumar's Jay-Ho Show to talk about his journey, his challenges and his fears. In n interaction with the media after the show, he told the media that the interview went off smoothly and that he spoke to Jay Kumar from his heart. "A lot of things in this conversation came out which were buried in my heart. I enjoyed the conversation with Jay Kumar, the host of the Jay-Ho show," he said in a media interaction.
He was all praise for Jay Kumar and pretty impressed with his empathy, fun, focus, intellect, and joy. He said, "Jay guides a conversation with ease and fun while eliciting deep insights from his guests and adding his heart-centred wisdom."