FUEL expands future skills training program to Indonesia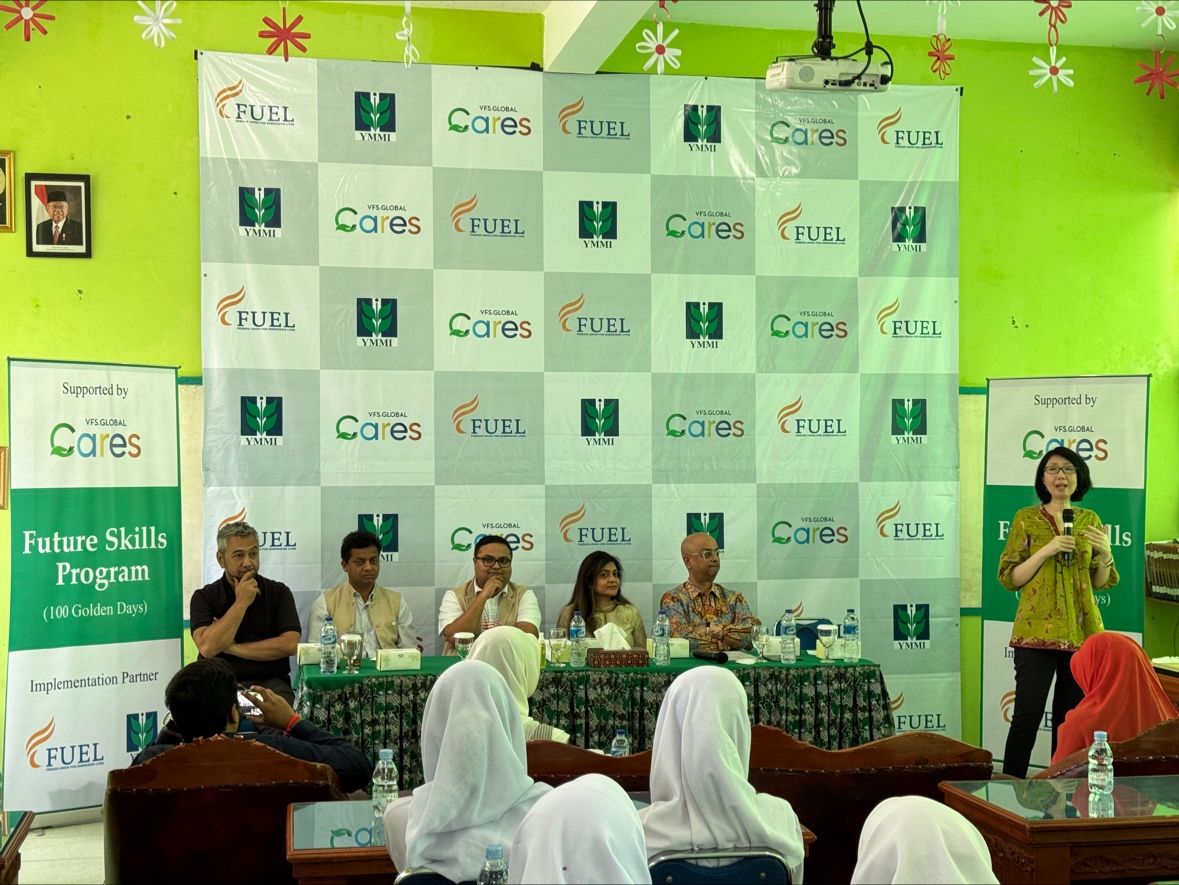 New Delhi/Jakarta, November 20, 2023: FUEL, a non-profit organization based in India, and Yayasan Mitra Mandiri Indonesia (YMMI) is pleased to collaborate with VFS Global to launch an innovative Future Skills training program designed to empower 250 aspiring youth in Jakarta. VFS Global is the world's largest outsourcing and technology services specialist for governments and diplomatic missions.
This initiative reflects a shared commitment to equipping the youth with training in English literacy, digital literacy, and specialized job-related expertise like digital marketing, in addition to enhancing their communication skills.
Kaushik Ghosh, Head – Australasia at VFS Global, expressed his pride in supporting this pivotal initiative, stating, "We firmly believe that investing in the education and skill development of young talent is crucial for their future and the progress of the community, which we belong to. This program demonstrates our commitment towards creating a brighter future for the youth of Indonesia."
The program was inaugurated on 20th November, 2023 in Jakarta in the presence of:
Kaushik Ghosh, Head – Australasia at VFS Global
Ria Vaidya, Senior General Manager – Corporate Communications & CSR at VFS Global
Ketan Deshpande, CEO of FUEL
Santosh Huralikoppi, Chief Mentor of FUEL Team
Gino Latief, Director Executive of Yayasan Mitra Mandiri Indonesia
The program will be facilitated by FUEL, and the curriculum will be delivered by YMMI Indonesia, an organization committed to nurturing the potential of Indonesian youth.
Ketan Deshpande, CEO at FUEL added, "We are excited to collaborate with VFS Global and YMMI Indonesia in this endeavour. Our mission is to empower young individuals with the skills they need to succeed, and this partnership allows us to expand our reach and impact.
Through this program, 250 young minds will be equipped with the tools necessary to unlock their full potential and pursue successful careers."
Gino Latief, Director Executive of Yayasan Mitra Mandiri Indonesia said, "Thank you for the support from VFS Global and FUEL for Indonesian children, the next generation of our nation that will walk together for a better future ahead. The program has been fully designed for direct impact, where after 100 days in training, the students will have a golden ticket opportunity for employment through this program. We are grateful for the long commitment of VFS Global for this program of youth development."