Mangalayatan University organized Quiz competition on National Mathematics Day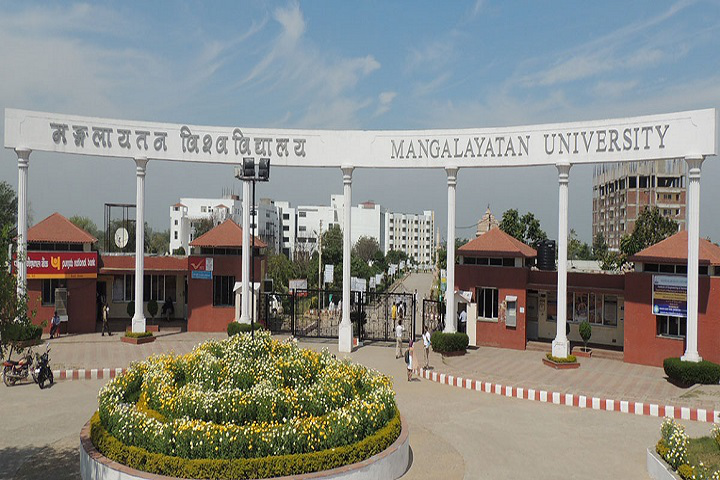 New Delhi, 23rd December 2021. The Department of Applied Sciences of Mangalayatan University celebrated National Mathematics Day, today. During this occasion a written quiz competition based on the life and inventions of the great Mathematician Srinivasa Ramanujan was organized.
Addressing the students, Prof. YP Singh of the department of applied sciences threw light on the life of the great Mathematician Srinivasa Ramanujan and discussed how he had mastered trigonometry at the age of just 12 and developed many theorems on his own without any help. Prof. Singh highlighted the importance of this day and motivated the students to achieve their goals without any hesitation.
Joint Registrar Prof. Dinesh Sharma said that Mathematics is not less than any oxygen in our life. He wished everyone a Happy National Mathematics Day. Dr. Ved Nath Jha, Dr. Swati Agarwal and Dr. Hira Fatima highlight the life and achievements of Mathematician Srinivasa Ramanujan. Dr. Hibah Islahi proposed vote of thanks. During this, Prabhat Bansal, Dr. Mahesh Kumar, Dr. Harish Saraswat and Dr. Arnab Chatterjee were present.
About Mangalayatan University – To be a leader in education, an institution must be founded on two basic principles: keeping the interest of students as its foremost priority and recognizing that knowledge is ever-growing, omnipresent and requires the opening of minds. At Mangalayatan University, we take pride in these two qualities being at the core of our existence. Mangalayatan (translated as the germinal bed of positive thought) aims to perpetuate a culture of hardwork, embracing change and preparing oneself for the fast progressing world with the latest skills and the highest level of social and personal values. Situated 20 km from the Yamuna Expressway in Uttar Pradesh, Mangalayatan University was founded in 2006 and has graduated over 15000+ students. Nearly 4000+ students from India and abroad are currently studying on campus. Mangalayatan University vision is to give students from all kinds of background, a quality educational experience leading to legitimately rewarding career opportunities.