Ponty Chadha Foundation unveils the trophy of PCF Corporate Cup Season 6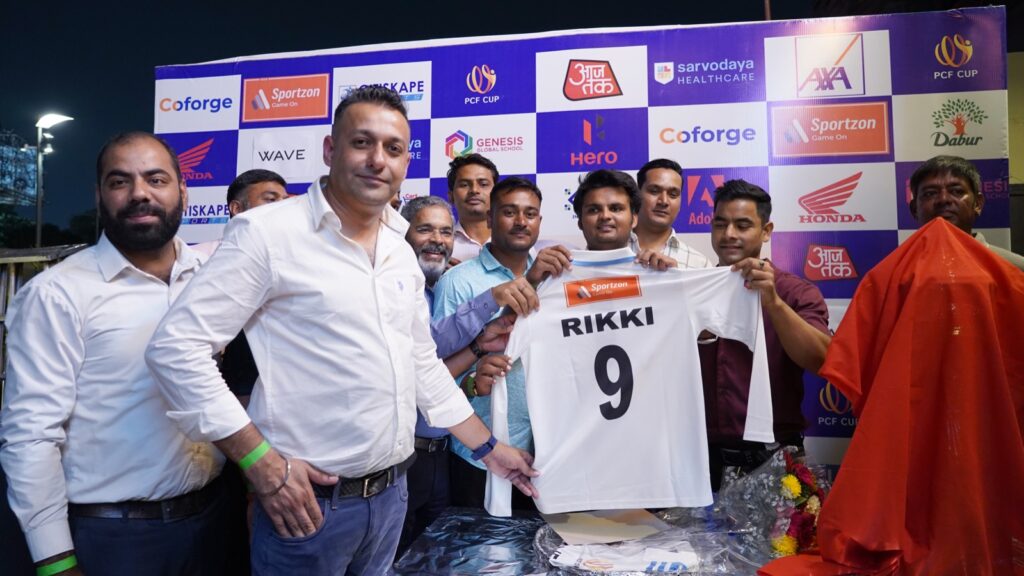 Ghaziabad, 22nd September 2023: After successfully organising five consecutive PCF Corporate Cricket Cup, The Ponty Chadha Foundation (PCF), a CSR arm of Wave Group, is thrilled to announce the 6th Season of its PCF Corporate Cricket Cup. The trophy of the tournament was unveiled today and the first match of the cup is scheduled on 30th September.



Mr. Rajiv Gupta, Managing Director of Wave Group expressing his delight said, "I am extremely excited to announce the 6th Season of PCF Corporate Cricket Cup. The previous seasons were a tremendous success where players from every team showcased brilliant sportsmanship and put together a great game. We are confident that this year's cricket cup will also turn out to be a great success. The Ponty Chadha Foundation believes in nurturing harmony and resilience among the people, and there cannot be a better way to promote it than sports. I am looking forward to the tournament and extend my best wishes to everybody participating".



This year, a total of 16 teams divided into 4 groups will face off against each other. The teams qualifying the Quarter Finals and Semi Finals will compete for the final match on 26th November 2023. On the final day of the match, The Ponty Chadha Foundation will announce the winners and felicitate them with awards and accolades. The tournament will be hosted at the Genesis Global School.



The teams participating in the 6th season are KGS Group, Hero Motocorp, Honda 2wheelers, Wave Group, Dabur, HCL, AXAXL, Capgemini, Sarvodaya Hospitals, Adobe, The Statesman Newspaper, Aaj Tak, TMM, Forge, Pine Labs, and Sportzon.