SOUTH OF VINDHYAS AT 'THE ORCHID MUMBAI' RESTARTS ITS POPULAR SIT-DOWN BUFFET
After a brief hiatus 'South of Vindhyas' restaurant at 'The Orchid Hotel' Mumbai has restarted its sit-down buffet, with diverse flavors and delicacies from the South of India. A very popular haunt for many, the restaurant is all set to welcome guests with a menu replete with generations-old, traditional recipes jostling alongside reinvented, fusion cuisine creations.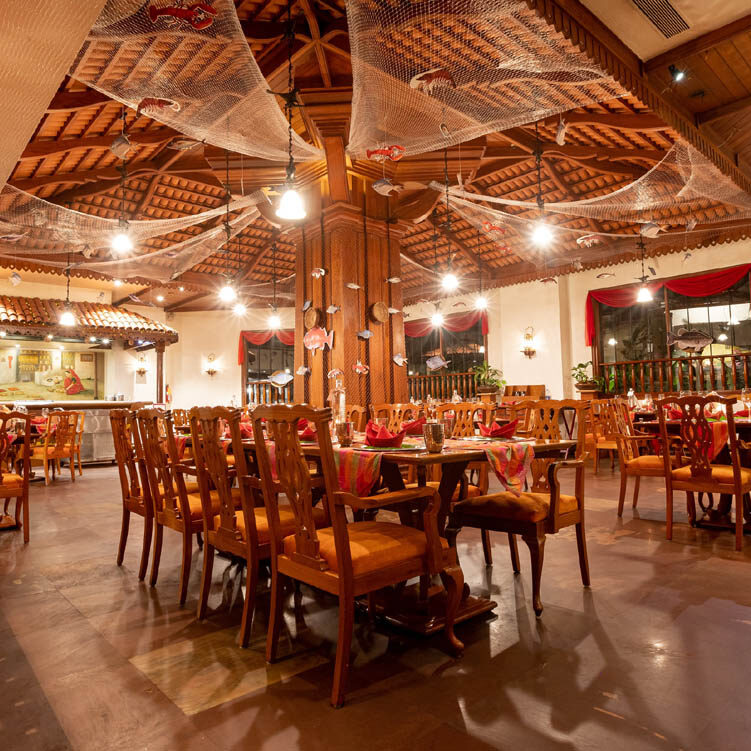 The sit-down buffet comprises of Veg, Non-Veg, and Seafood with the best & selected traditional Cuisines from Kerala, Karnataka, Tamil Nadu, and Andhra Pradesh. Spices and certain key ingredients are sourced directly from original locations to replicate the original taste. The restaurant serves ire-resisting exotic varieties of homemade pickles available in the vegetarian and Non-vegetarian range during the course of the meal.
The cozy, quietly distinctive ambiance reflects a palatial Mangalorian estate house surrounded by handmade paintings, hanging lamps from Tanjore. To welcome the guest the staff are well groomed in traditional South Indian Dress.
A wine trolley with a selected wine from around the globe for guests to choose from makes the best pairing with the food. The restaurant is well equipped with Whiskies like Single malt and scotch which goes very well with South Indian cuisine, along with International and domestic Spirits including Rum, Vodka, Beer, Gin, and Brandy.South of Vindhyas, The Orchid Hotel, 70/C, Nehru Road, Adjacent to Domestic Airport, Vile Parle (E), Mumbai – 400099. Call: 022-26164000 | 8408879879 | www.orchidhotel.com