Upgrade Your Network Capacity with 'RAX10'4-Stream Wi-Fi 6 Router from NETGEAR
New Delhi, April 27, 2022: Simply upgrading your broadband plans for faster internet isn't enough— a faster broadband connection requires your wireless router and wireless devices to support the faster throughput. The latest smartphones, tablets, and laptops are now supporting Wi-Fi 6 (802.11ax) wireless technologies that are capable of data transfer speeds of up to 9.6Gbps but the only way you can take advantage of these blazing speeds is through a Wi-Fi 6 router. To cater to the faster speed, NETGEAR launches RAX10 – an affordable 4-Stream AX1800 Wi-Fi 6 Router for your home. The RAX10 is capable of wireless data throughputs of up to 1.8Gbps, enough to replace those physical Internet/Ethernet cables and go wire-free.
The NETGEAR RAX10 is a dual-band 4-stream Wi-Fi 6 wireless router that features 4X more capacity with 40% increased data throughputs and 100% backward compatible with older devices. The simultaneous dual-band 2.4GHz and 5GHz are capable of data throughputs of up to 600mbps + 1200mbps respectively. Based on a powerful quad-core 1.5GHz processor and three high-gain antennas, this little AX beast can handle 4 simultaneous streams of Wi-Fi 6. Now, four of your AX-compatible devices can easily enjoy up to 8K UHD videos or lag-free gaming. And for all those wired devices around your home, there are 5Gigabit Ethernet (4 x LAN + 1 x WAN) ports too that provide uninterrupted connections.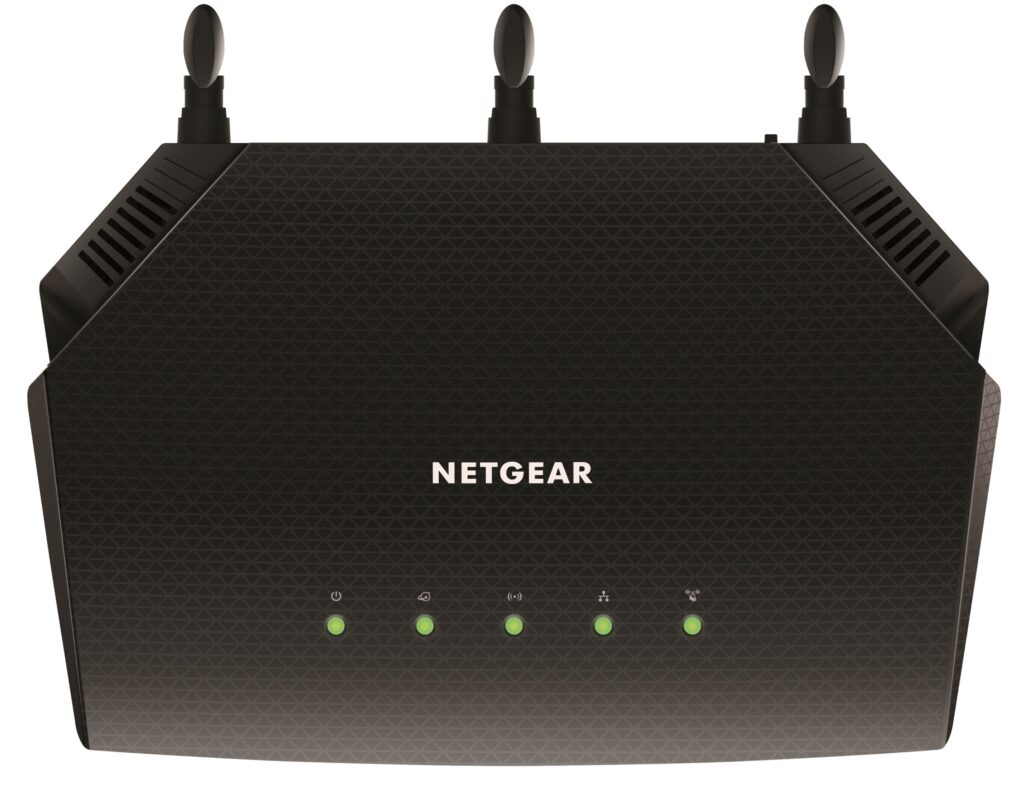 The NETGEAR RAX10 also has greater benefits with AX technology. While AX-compatible devices can connect at higher speeds, these devices also get an improved efficiency for longer battery life. Additional DFS channels also help reduce interference from neighboring Wi-Fi networks.
Lastly, the RAX10 also features NETGEAR Armor™ to protect your data and devices from internet threats such as viruses and malware, and NETGEAR Smart Parental Controls™ using which you can protect your kids from the lurking dangers of the internet. The RAX10 can be easily configured and deployed in your home using the NETGEAR Nighthawk App. Using the App, you can also control or reconfigure your router, protect your home network, run internet speed tests, and a lot more even when you are away from home.
Pricing and Availability:
The NETGEAR RAX10 4-Stream AX1800 Wi-Fi 6 Router is available in India through netgearstore.in, Amazon.in and other leading online platforms at a discounted price of INR 8,149/-.
About NETGEAR:
NETGEAR (NASDAQ: NTGR) is a global networking company that delivers innovative products to consumers, businesses and service providers. The Company's products are built on a variety of proven technologies such as wireless (WiFi and LTE), Ethernet and power line, with a focus on reliability and ease-of-use. The product line consists of wired and wireless devices that enable networking, broadband access and network connectivity. These products are available in multiple configurations to address the needs of the end-users in each geographic region in which the Company's products are sold. NETGEAR products are sold in approximately 30,000 retail locations around the globe, and through approximately 25,000value-added resellers, as well as multiple major cables, mobile and wire line service providers around the world. The company's headquarters are in San Jose, Calif., with additional offices in approximately 25 countries. More information is available from the NETGEAR investor page or by calling (408) 907-8000. Connect with NETGEAR on Twitter, Facebook, LinkedIn and our blog.