Wave City redefines luxury recreation & wellness, launches Oakwood Clubhouse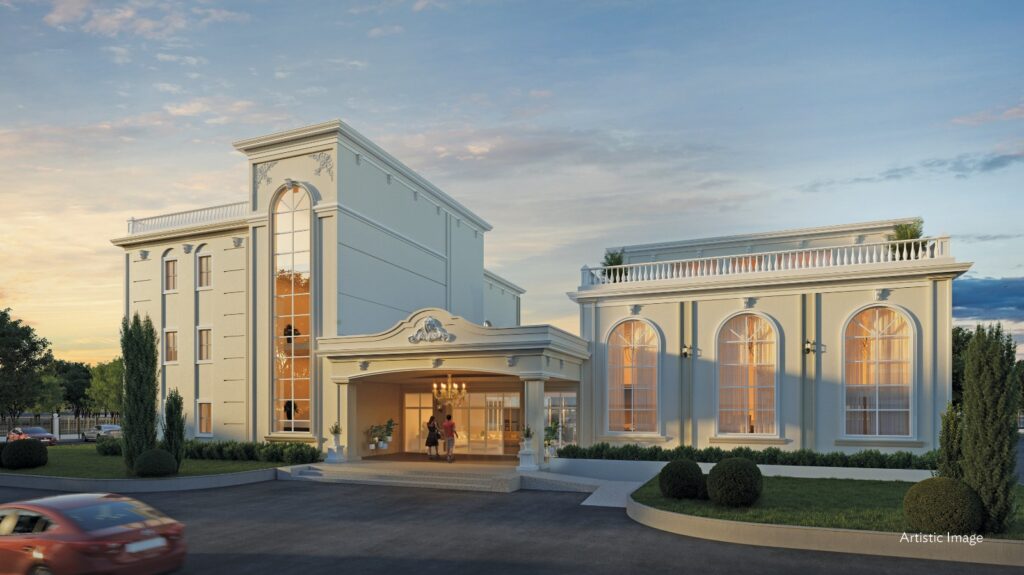 Wave City, the first operational Hi-tech City in North India, has introduced 'Oakwood Clubhouse' offering world class amenities and uber luxury facilities
to its residents in Veridia. With a host of recreational and health amenities, Oakwood Clubhouse will create the perfect ecosystem for its residents to meet, socialize and bond with each other.
Commenting on the new offering, Mr. CJ Singh, COO, Wave City, said, "With the launch of Oakwood Clubhouse, Wave City continues to set new standards in providing a lifestyle that aligns seamlessly with the evolving preferences of modern residents. We understand that a home is more than just a living space; it's an experience that encompasses relaxation, wellness, social engagement, and entertainment. The Oakwood Clubhouse epitomizes this philosophy by offering a diverse range of amenities designed to nurture the well-being of our residents. Wave City is committed to enhancing the quality of life for our residents, and the Oakwood Clubhouse is a testament to this dedication."
India's booming economy, infrastructural development, and increasing disposable income are driving millennial homebuyers to invest in townships and niche apartments that not only offer great amenities but also cater to their social and recreational needs and provide an avenue for entertainment.
A clubhouse is a platform where residents of diverse backgrounds can engage with each other over various activities and events. It's also a place where health, well-being and wellness intersect to offer a chance of a more tranquil and serene living. Wave City's latest offering—Oakwood Clubhouse—meets these aspirations and offers a host of diverse activities and options to its patrons.
The Oakwood Club offers residents a yoga and meditation centre to stimulate and rejuvenate the mind, body, and senses as part of its wellness initiative. To deal with hot summer days and facilitate an escape to cooler temperatures, the clubhouse also offers an exquisitely designed swimming pool with trained lifeguards, elegant and comfortable SPA, Steam & Sauna rooms, changing rooms, and other facilities.
The Club offers a modern & spacious salon to cater to all grooming and beauty needs of its residents. It also houses a magnificent restaurant, besides elegant state-of-the-art multipurpose Banquet Halls. The younger patrons also have their own space with a well- designed colourful and bright kids play area replete with swings, slides, roundabout ride and other entertainment options to keep children engaged in a fun and healthier way.
Oakwood Clubhouse also offers an Audio-Visual room which is equipped with the latest and most demanding technology and comfort for it residents. For health freaks, it offers a squash court and the cozy interiors of an indoor Gaming Room to ensure hours of fun and entertainment.