Billabong High International student wins Gold at the Singapore Math Global Competition 2022
Mumbai: Siddharth Kannan, a grade 10 student at Billabong High International School (BHIS) Malad, won the Gold Award at the Singapore Math Global Finals 2022. Organized by the Singapore Ministry of Education with the participation of students from over 70 countries, Siddharth secured the first rank in school and the fourth rank at the Global level in the competition.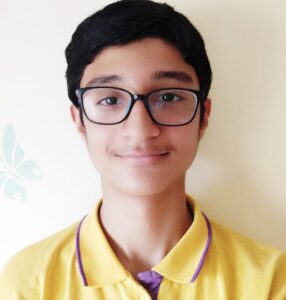 The competition aims to improve mathematical and problem-solving skills among students and comprises a total of 11 levels.
Siddharth solved 45 challenging mathematical questions in the scheduled time of two hours and twenty-five minutes. The questions ranged from the subjects such as the Number System, Mensuration, Calculus, Trigonometry and the Matrices Chapters of Grade 11 etc.
A jubilant Siddharth Kannan said, "I am thrilled to have won Gold at the Global level and top my school. I don't see this as a competition, rather a reflection of everything I have learned since Grade 1. It was my first math-based competition and was a huge learning experience. I thank my Billabong High International School teachers and parents who have always encouraged me and kept my interest in the subject alive."
Celebrating Siddharth's achievement, Dr. Madhu Singh, Principal, Billabong High International School, Malad, said, "Many students suffer from Math phobia leading them to lose interest in the subject. Such Math-based competitions have proven to be successful in building interest in the subject by educating children about the importance of Mathematics in solving challenges, and driving insights and innovations in the future. Siddharth's achievement has made us all proud at the Global level. I'm confident that this win is just the beginning for Siddharth. I thank his parents and our teachers for nurturing his love for the subject and always encouraging him."
About Billabong High International School (BHIS):
Billabong High International School is the leading K12 education network in India with 27 schools in India and Maldives. Its goal is to create high interest and rewarding learning experiences that will stay with children for the rest of their lives. Giving a purpose to learning and allowing children to be thinkers, innovators, and problem-solvers has been the guiding principle under which the school has nurtured several achievers in academics & beyond. The Billabong High International School network offers the ICSE, IGCSE, and CBSE boards, from preschool through Grade 12.
For more information, visit https://www.billabonghighschool.com/