LAGAN BY LORDS: THE PERFECT DESTINATION FOR YOUR DREAM WEDDING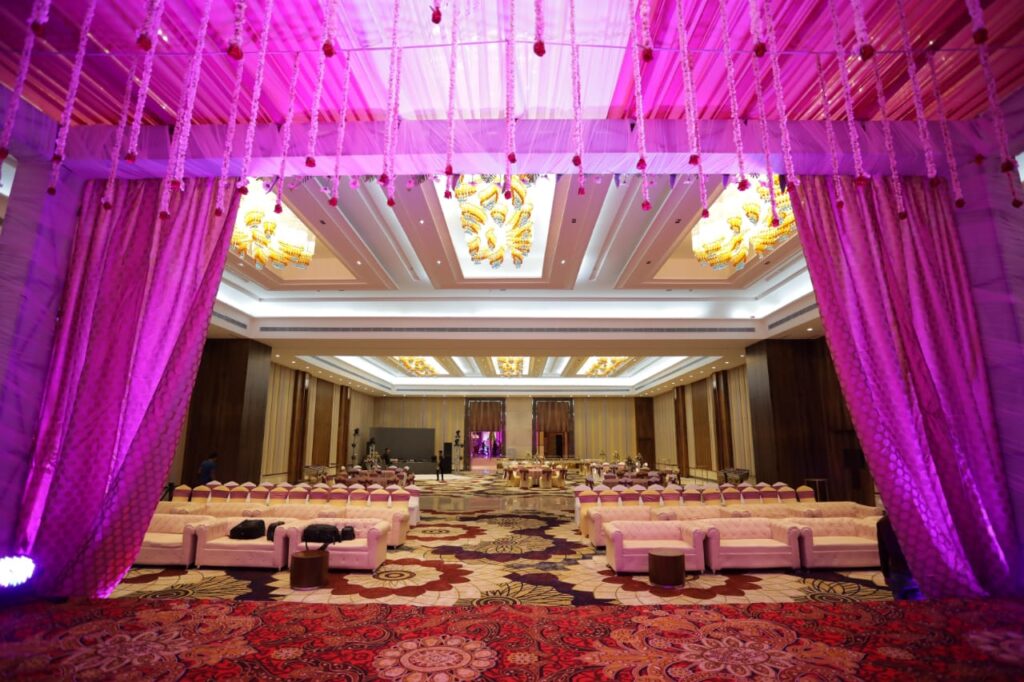 Lords Hotels & Resorts is proud to announce the launch of "Lagan by Lords", a bespoke wedding experience that promises to make your special day unforgettable. With its luxurious and scenic locations, Lagan by Lords offers a unique wedding experience that combines traditional Indian hospitality with modern amenities.
Lagan by Lords is designed to cater to every aspect of your wedding, from the pre-wedding ceremonies to the main event and the reception. Our team of experienced professionals will work closely with you to understand your vision and create a customized experience that reflects your style and personality. Our venues are equipped to host weddings of any size, from intimate ceremonies to grand celebrations. Food is undoubtedly the most important element of the whole event. We have a specially curated wedding menu that includes a trending buffet, an innovative bar setup, DIY food stations, and vegan and health dishes. Lords is committed to providing exemplary service and is well-equipped to cater to all special requests to help make your wedding timeless.
At Lagan by Lords, we understand that weddings are a celebration of love and unity, and we want to be a part of your special day by offering 2N & 3D complimentary stays, candlelight dinners, and couple spas* once during the stay for the bride and groom. We believe that your wedding day should be stress-free and magical, and we're committed to making that happen.
Commenting on the launch of Lagan by Lords, Pushpendra Bansal, COO of Lords Hotels & Resorts, said, "We are excited to launch Lagan by Lords and offer our guests a unique and unforgettable wedding experience. We understand that weddings are one of the most important events in our guests' lives, and we are committed to ensuring that every detail is perfect. With our luxurious locations, experienced staff, and world-class amenities, we are confident that Lagan by Lords will be the perfect destination for your dream wedding." Also, we're not just in the business of providing accommodations; we're in the business of creating memories." Let us create memories that will last a lifetime on your special day.
At Lagan by Lords, we offer a range of services, including wedding planning, catering, décor, and accommodation for your guests. Our properties are located in some of the most picturesque locations in India, including Ankleshwar, Baruch, GIR, Jaipur, Jodhpur, Jammu Birpur, Karjat, Nathdwara, Rajkot, Saputara, and Udaipur. Each location offers a unique blend of modern amenities and traditional Indian hospitality.
For more information about Lagan by Lords and to book your dream wedding, please visit our website at www.lordshotels.com.
Lords Hotels & Resorts is one of India's fastest-growing hospitality chains, with a portfolio of over 60 hotels and resorts in India and Nepal. The brand is known for its commitment to excellence, customer satisfaction, and innovation. With its world-class amenities, luxurious properties, and exceptional service, Lords Hotels & Resorts is a favourite among travellers and corporate clients alike.
Contact us today to start planning your dream wedding at one of our stunning properties!