Looking Onward and Beyond Connecting Universities and Students – Education Conclave held in Coimbatore
Coimbatore, 07.11.22: For young school leaving adults, the world is a place full of opportunities and University Education is a gateway into that world. Inorder to enable a meeting point for students, parents and Universities, Yellow Train School from Coimbatore held a conclave on higher education – 'Looking Onward and Beyond – Connecting Universities and Students'.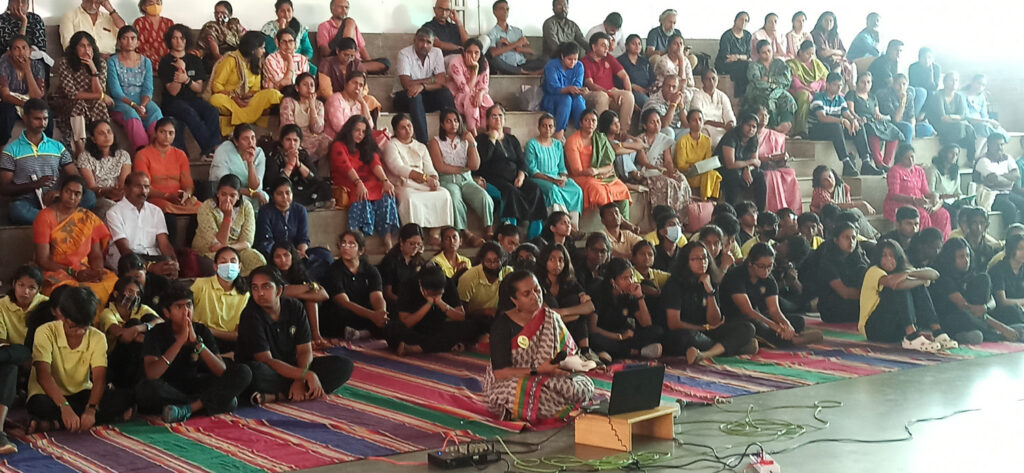 The conclave offered a meeting ground for students with over 40 universities from across the country in arts and humanities, design, science and technology, law , business etc. Mr. Kuldeep Dagar, Deputy Secretary (Equivalence division responsible for equivalence of foreign qualifications and International Divisions) of the AIU – Association of Indian Universities – addressed the gathering on 'frequently asked questions', about students graduating from international boards and seeking admissions into Indian universities. Of the many questions that was discussed, Mr. Kuldeep offered clarity that the common premise that students graduating from International boards are not favored by Indian boards, doesn't necessarily hold true. Further he clarified that there is a good recognition of many International boards like Edexcel in premium universities offering STEM education and that it is advisable for students to get an equivalence certificate from the AIU, when studying in these boards.
Apart from other eminent speakers addressing the gathering, the conclave also held an open panel discussion. The panel discussion had University representatives from across India and abroad, answering questions related to both STEM and Liberal Arts from the parent community. The event had a footfall of around 300 individuals including high school students and their parents from Coimbatore.
While addressing the gathering, Ms. Santhya Vikram, Founder of Yellow Train School said, "For Young adults who are walking outside the gates of the school, the world is full of opportunities. And University education is their gateway to the world. For every graduating student, the experience of finding a course, a program and a university that meets who you are, what you shine at, what you want to build on and how you want to impact the world can be both exciting and daunting. For the students themselves and for the parents and teachers who have the important task of guiding them, It is important to know the length and breadth of possibilities available in the world of University education. This conclave aimed at bridging that gap between the students and the universities".
The conclave was held on Nov 5th 2022 at their Yellow Train's Grade school campus.