SAYAJI HOTEL KOLHAPUR WITNESSES A SIGNIFICANT REVIVAL IN TOURIST ARRIVALS POST-PANDEMIC
Sayaji Hotel Kolhapur, one of the important landmarks of South Maharashtra recently commemorated its 7th anniversary.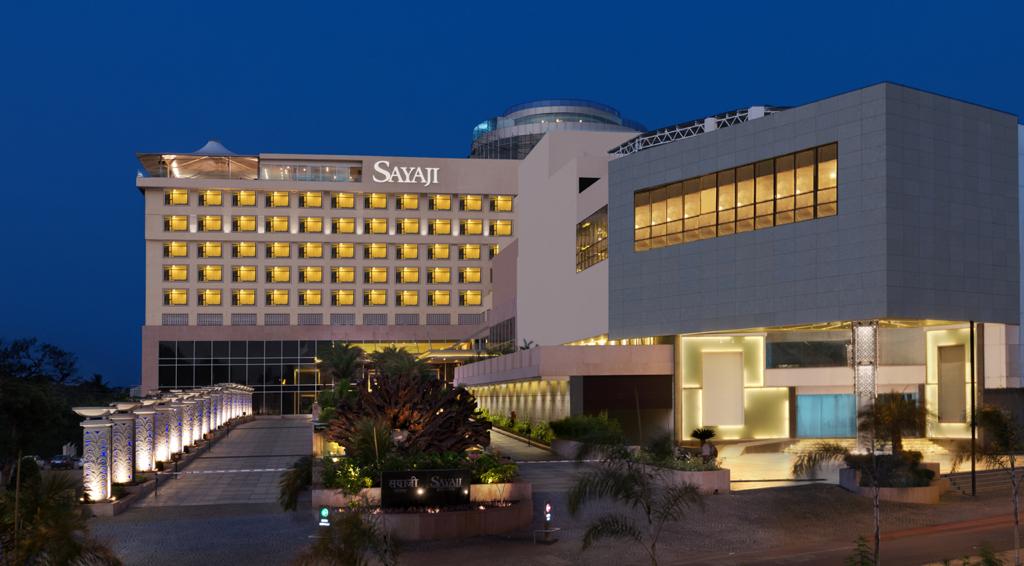 The hotel has lately seen surge in demand in both rooms as well as banqueting. During the last fiscal year, the occupancy was close to 64% while the ARR was Rs. 4362 and Rev PAR YTD was Rs. 2775. This was taking into consideration that the hotel was almost not operational for the first quarter due to the pandemic. Travel during the last 6 months from both, corporate and leisure segments have been a key demand booster with occupancy rates hovering from 84% to 86%. This financial year the hotel is expecting an occupancy of 85% with a steady increase in Average Room Rates (ARR).
"As we celebrate 7 years we would like to thank all our guests, vendors, and employees who have given enormous support and love during these past years. The city of Kolhapur has over the years transformed itself into a major tourism destination, attracting a large slice of tourists from Goa, Karnataka, Andhra Pradesh, and other parts of Maharashtra. Corporate travelers rule the roost accounting for over 55% of the overall travelers, while we have seen a steady rise in FIT and transit visitors. Sayaji Hotel Kolhapur with its impeccable hospitality, hygiene & safety practices and personalized services has enjoyed preeminence among both business and leisure travelers in the region, said says Mukesh Rakshit, Director of Operations, Sayaji Hotel Kolhapur.
Religious tourism has seen an uptick in Kolhapur as people from India and across the world visit various pilgrim destinations including the famous Mahalaxmi Temple, Jyotiba, Nrusinhawadi, excavated remains dating back to 2nd BC and ancient relics of the Buddha and Mahavir era. The city is famous for the Panhala Fort, Dajipur Wildlife sanctuary, Chandoli National Park, Radhanagari Sanctuary, and other scenic destinations.
As marriage muharat dates are starting from April, Sayaji Hotel Kolhapur has started the campaign Subh Vivah 2.0 which includes customized packages, themed décor, personalized cuisine, and tailor-made services to make the weddings memorable. As the region is known as a medical hub, the hotel team has prepared corporate MICE programs to get guests acquainted with the traditional Sayaji hospitality and true spirit of Kolhapur.
Visit: https://sayajihotels.com