Federal Bank's newpremises for its Chennai administrative offices inaugurated by Hon'ble Finance Minister Dr.Palanivel Thiaga Rajan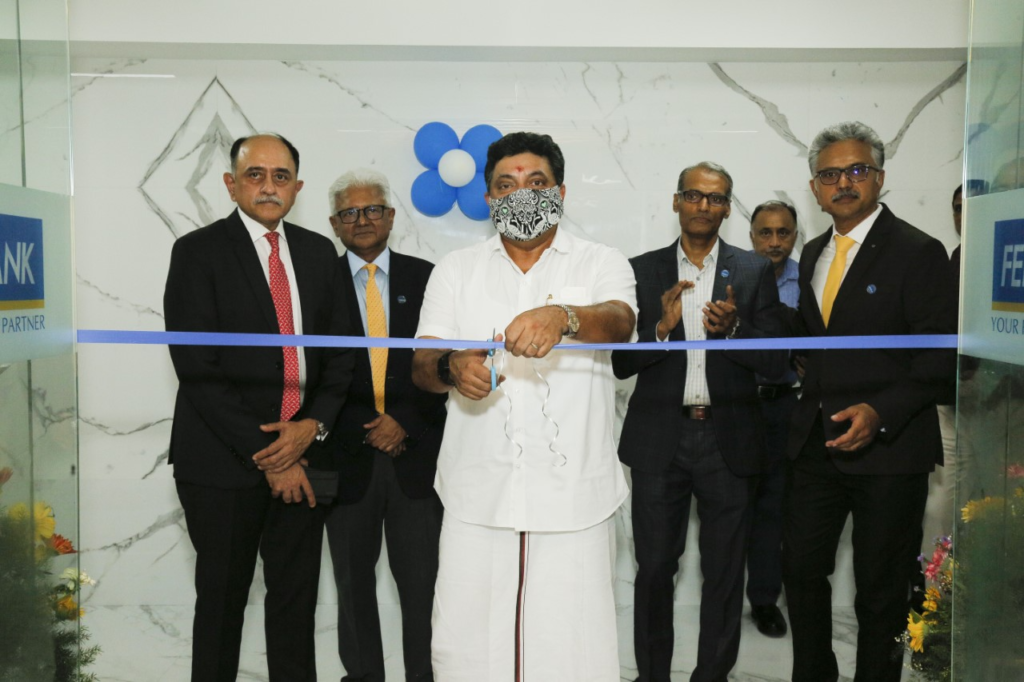 Chennai: 22.04.23: Hon'ble Finance Minister Dr.PalanivelThiaga Rajan inaugurated the shifting of the Mount Road Branch, Zonal Office, Collection & Monitoring Departments, Credit Hubs and Wholesale Banking Units of Federal Bank at Akshaya Shanti, Mount Road, Chennai. The new premises was inauguratedin the presence of C Balagopal, Chairman of the Board of the Bank, Shyam Srinivasan, MD & CEO, Harsh Dugar, Group President & Country Head, Wholesale banking, Venkatraman Venkateswaran, Group President & CFO, Eqbal Manoj, Senior Vice President and Zonal Head and other dignitaries from the Bank, well-wishers, customers and other guests.
Speaking on the occasion, Hon'ble Finance Minister emphasized that the revenue deficit of the state has reduced and stressed that it is important for the government and banks to work together to make a change in the economy.
The consolidation of all administrative Offices in Chennai to a single-owned prime location marks the aspiration of Federal Bank to increase its market share in Tamil Nadu.
Seen in the picture is- Hon'ble Finance Minister Dr.PalanivelThiaga Rajan inaugurating the shifting of administrative offices and Mount Road branch in the presence of Federal Bank executives Shyam Srinivasan, MD & CEO, C Balagopal, Chairman of the Board of the Bank, Venkatraman Venkateswaran, Group President & CFO, and Eqbal Manoj, Senior Vice President and Zonal Head