Genesis Global School, Noida organises the IPSC workshop on National Education Policy 2020 Implementation of NEP in IPSC member schools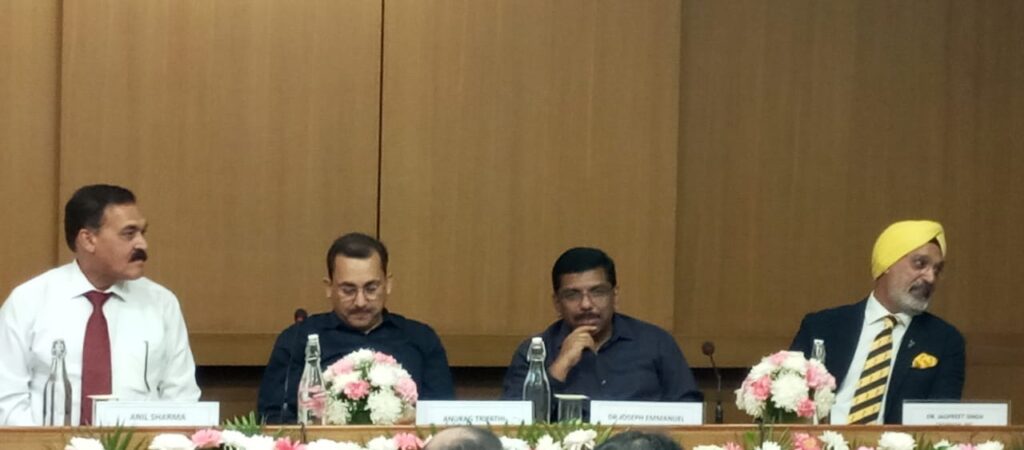 22nd April 2023, DELHI: Genesis Global School, a premier day-cum-residential school in Noida today helped organise a panel discussion cum workshop on the Implementation of NEP in IPSC member schools at the India Habitat Centre, Lodhi Road. The Panel Discussion cum workshop was inaugurated by Mr Anurag Tripathi, IRPS, Secretary, Central Board of Secondary Education (CBSE). Various Dignitaries of CBSE and Principals from 25 IPSC member schools across the country attended the workshop.

The event highlighted the need of implementing NEP policies in the Indian education system and pondered over identifying and solving the obstacles to its implementation.

While opening the event, Mr Anurag Tripathi, IRPS, Secretary, Central Board of Secondary Education (CBSE) said, " The NEP has been studied, reviewed and analysed for the last 3 years now, with the needs of the future generations changing, the NEP is designed as a Competency and Skill based Education programme.



Skills of the 21st century broadly categorized into learning skills, literacy and life skills.



Each strand covering topics like communication, creativity, critical thinking and collaboration. Literacy Skills that include information, media and technology and Life Skills to inculcate flexibility, leadership, initiative and productivity along with social skills.

All school leaders are now expected to be beacons of this process and drivers of the programme by making changes to the curriculum, the pedagogy and assessment processess. "



Some of the dignitaries present in the discussion were Dr. Sanyam Bhardwaj, Controller of Examination, CBSE; Dr. Biswajit Saha, Director, Skill Education, CBSE; Dr. Joseph Emmanuel, Director Academics, CBSE; Dr. Ram Shankar, Director, Training, CBSE; Mr. Manoj Srivastava, Director, Sp. Exams, CBSE; Mr. Antriksh Johri, Director, IT, CBSE



Speaking on the occasion, Mr. Pramod Sharma, Vice President, Genesis Global School and President of IPSC Trust said, "The NEP policy is a visionary step towards ensuring accessibility of quality education to all and heavily focuses on inclusive model of education. We at GGS believe that its implementation will re-strengthen our already existing education system. India is riding on a wave of growth and development and there is no doubt that we are heading toward a very bright future. But in order to capitalize on it, we will have to raise our education standards. Genesis Global School (GGS) welcomes the National Education Policy and looks forward towards the implementation of the same".



Further to it, he added, "We are hopeful that this workshop will help in clearing the doubts regarding the implementation of NEP in IPSC member schools".